Check availability and rates.

Please contact us on +91 9811608778 for more details on separate room bookings.
If you are not booking directly with us, then please ensure you are dealing with a legitimate agent when booking Villa Alina – please call +91 9811608778 to check – unfortunately we have experience of bookings that are fraudulent.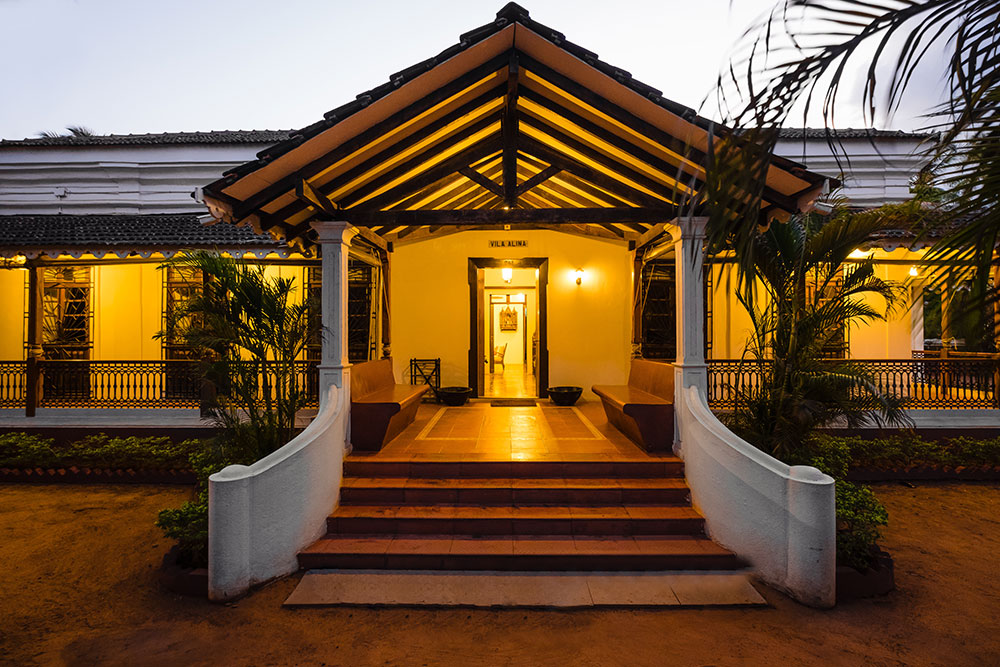 Villa Alina is a luxury Portuguese homestay that has been renovated to its former glory but with the addition of some modern comforts and services. We know you will enjoy and appreciate it as much as we do.
Our beautiful ancestral home was built in 1926 by Antonio Jasso Nazareth, who named it after his wife, Alina. This family owned villa was originally built on a deserted Calangute beach and today, it feels like an oasis of tranquility in the midst of the enjoyable hustle and bustle of the surrounding area.

Villa Alina and staff were excellent. Easily the nicest villa we have ever stayed in. We all enjoyed the stay and Chulo made it even better! My family have already discussed coming back in the future. Truly an amazing place to have as your ancestral home. Thanks again!
Kiran